About us
Meet William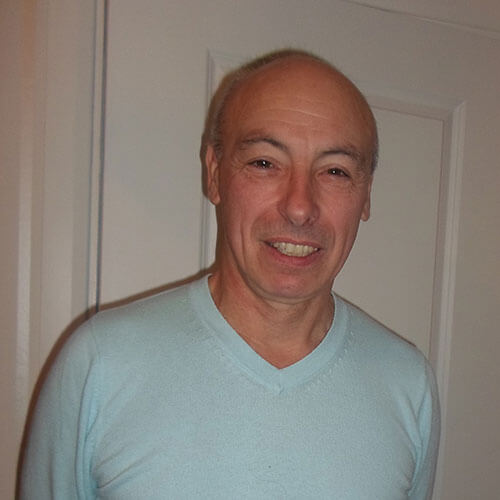 William's career started at Mullen & Lumsden of High Holborn after completing a four year City & Guilds apprenticeship in carpentry and joinery at the Hackney Technical College.
He worked for various building and carpentry companies (including the House of Commons for Alan Apps joinery) before meeting Derek Heath when they both worked for W R Leggett in Clerkenwell.
When W R Leggett went into receivership Derek and William decided to form the London Floor Spring Company Ltd. This company lasted for 22 years, until Derek's retirement in June 2018.
After a short break, with existing customers still asking for work to be carried out, William decided to re-start trading, now as William's Door Services.
In addition to the 'legacy' service repairing and replacing door closers, William can now offer a full repair or replacement service for doors and windows.
By calling on the additional expertise of good friends Adam Wren (doors and joinery) and Ray Collard (windows and glazing) William's Door Services can now offer repairs, refurbishment or replacement of frontage for retail premises, entertainment venues and office buildings.
Meet Adam
After gaining GNVQ Levels 1 and 2 in Carpentry and Joinery at Thurrock College, Adam began his career in 1995. Deciding he wanted to work only on bespoke projects, he established his own joinery shop in 2004. Adam now specialises in high quality kitchens, and office or retail refurbishments.
Meet Ray
Ray learned his double glazing making & fitting skills as an apprentice in 1983, and has since then built his own business fitting plastic, metal and glass windows and doors. He is a member of https://www.certass.co.uk – a certification body for competent person's scheme under local government license and a green deal certification body from the Department of Energy and Climate Change.
William's clients have historically included…
Government, NHS, Civil Service etc
Islington Council / Town Hall, Lewis Council / Town Hall, Friends House (Euston), Lincolns Inn
Education
The German School (Richmond), Water Tower College (Croydon)
Property, Business, the Arts & Media
The Ritz Hotel, Greenwich Maritime Museum, Sunningdale Golf Club, L S E Estates, Estates Building and Maintenance Company, Albion interiors, Olive Square Maintenance, Wingrove Contractors, Elite Contracts, Cornice Construction, Grenville Decor, Hart Decor
The future…
However, as William's Door Services can now handle a far wider range of places of business (including retail environments or offices with more modern fittings) William looks forward to working with a whole new range of clients in the future.
Get in touch for a reliable, friendly and expert service with attention to every detail.